Need More Space? No Problem.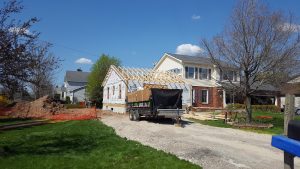 SPEAK WITH A HOME ADDITION CONTRACTOR IN NORTH TONAWANDA, NY
Maybe you've welcomed a new baby to the family, or your parents are living with you for an extended period of time. If you don't want to leave your neighborhood, consider adding onto your current home rather than looking for a larger home.
3 G Construction Inc of WNY specializes in home additions. We'll build any room you need and complete your entire project from the ground up. Call 716-550-0659 today to speak with a home addition contractor in North Tonawanda, NY.
HOME ADDITIONS OFFER ALL KINDS OF BENEFITS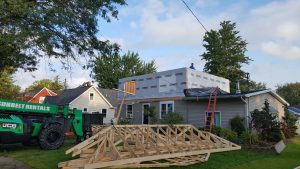 Home additions include everything from building another bedroom and bathroom to expanding your living room or kitchen. But they do more than provide you with the space you need. By adding onto your North Tonawanda, NY home, you can also:
Increase your property value
Avoid the hassles of packing and moving to a new home
Accommodate your growing family easily
When you choose 3 G Construction Inc of WNY to build your home addition, you can breathe easy knowing that we'll handle all the details, including painting and installing new flooring.
Contact us today for a free estimate on your home addition. An experienced home addition contractor is standing by to assist you.